What Republican Can Beat Obama?
Herman Cain HAD the best chance of soundly beating Obama. The huge Black turnout that was going to happen, will now be solely in Obama's corner now. The Black population singlehandedly delivered the white house to Obama.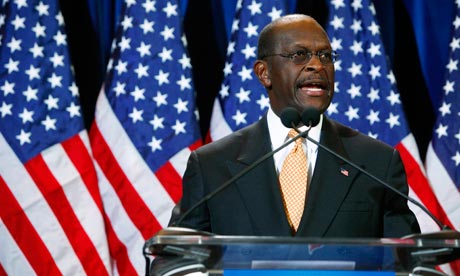 Now, knowing that fact, why do you think Herman Cain was ran out of the race completely, after being number one in polls and number one in raising campaign funds? Blacks would have migrated BACK to the republican party and voted in Cain.

You don't have to be a conspiracy theorist, to connect these dots do you? Cain, was bring a gun to a nuclear fight.

It will be 4 more years of Obama, since none of the other candidates can do anything for the undecided vote, independent vote, nor the Black vote.
Please visit my legal website:
Las Vegas DUI Lawyer
See me on YouTube:
Seattle Cop Punches Black Teenage Girl
Follow @Kevin_Cardinale